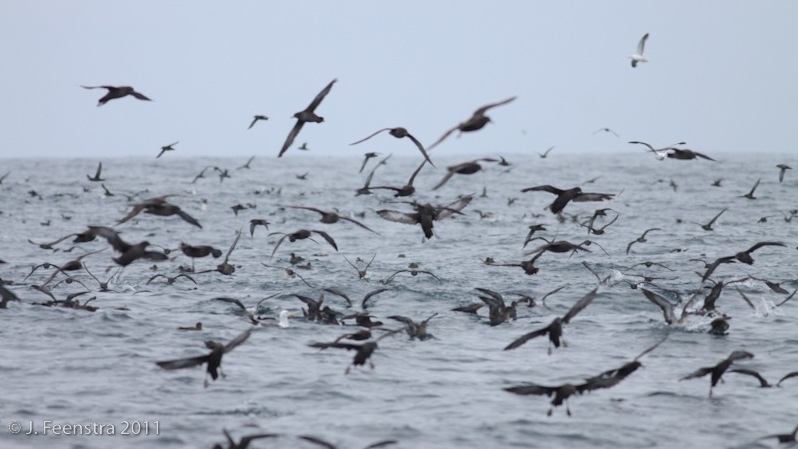 Seabirds of Southern California Part 1: The tubenoses Jon Feenstra, PhD Tue, Aug 10, 2021 7:00 PM
In part 1 of a series of webinars on the seabirds of Southern California, Jon will introduce pelagic birding in Southern California then turn his attention to the regular Procellariiformes of the area. This group, commonly known as the tubenoses for their tube-shaped external nostrils, includes the albatrosses, petrels, shearwaters, and storm-petrels. Though often numerous just offshore, the tubenoses are among the least known of our avifauna and are often a challenge to identify or even observe.
Join us as Jon discusses the status of these extraordinary seabirds in our area and brings clarity to their identification by describing what to look for and when to go looking.
Here is a video of the webinar: