Los Angeles Birders - Students
Los Angeles Birders - Students (LAB-S): Supporting the next generation of birders!
Are you a student birder?
If you are, then you've come to the right place! Los Angeles Birders - Students (LAB-S) provides community, friendship, fun, and learning opportunities for young people who have a passion for wild birds and their habitats.
Join us!
Join an exciting and rewarding group, geared specifically for student birders of any skill level, who are often between the ages of 10-20 years, but younger birders with real interest are also welcome.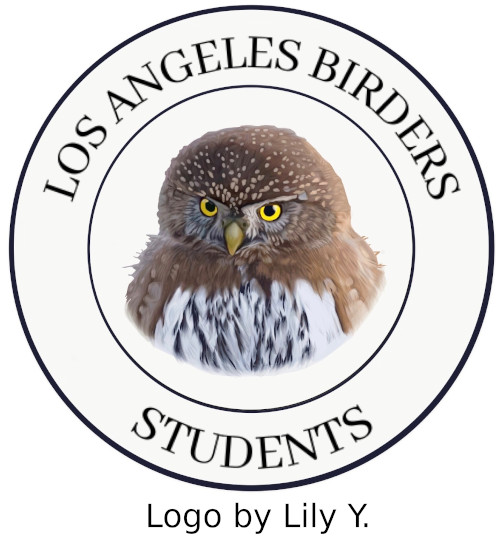 Student Memberships are available for just $10 a year.
Discover and learn about the birds found in LA County and beyond, through our (virtual) meetups.
Network with other student birders.
Meet professional ornithologists.
Join field trips and special events (currently postponed due to covid-19, stay tuned for updates).
Membership in Los Angeles Birders - Students (LAB-S)
Open a whole new world of birding, birds and birder friendships for student birders. At LAB-S you will have the opportunity to bird the best birding spots with like-minded friends and experts. You will also get connected in a safe online community where you can share birding stories, questions, photos, and support where you can advance your birding skills and knowledge.

If you have questions, please contact us!
Student presentations