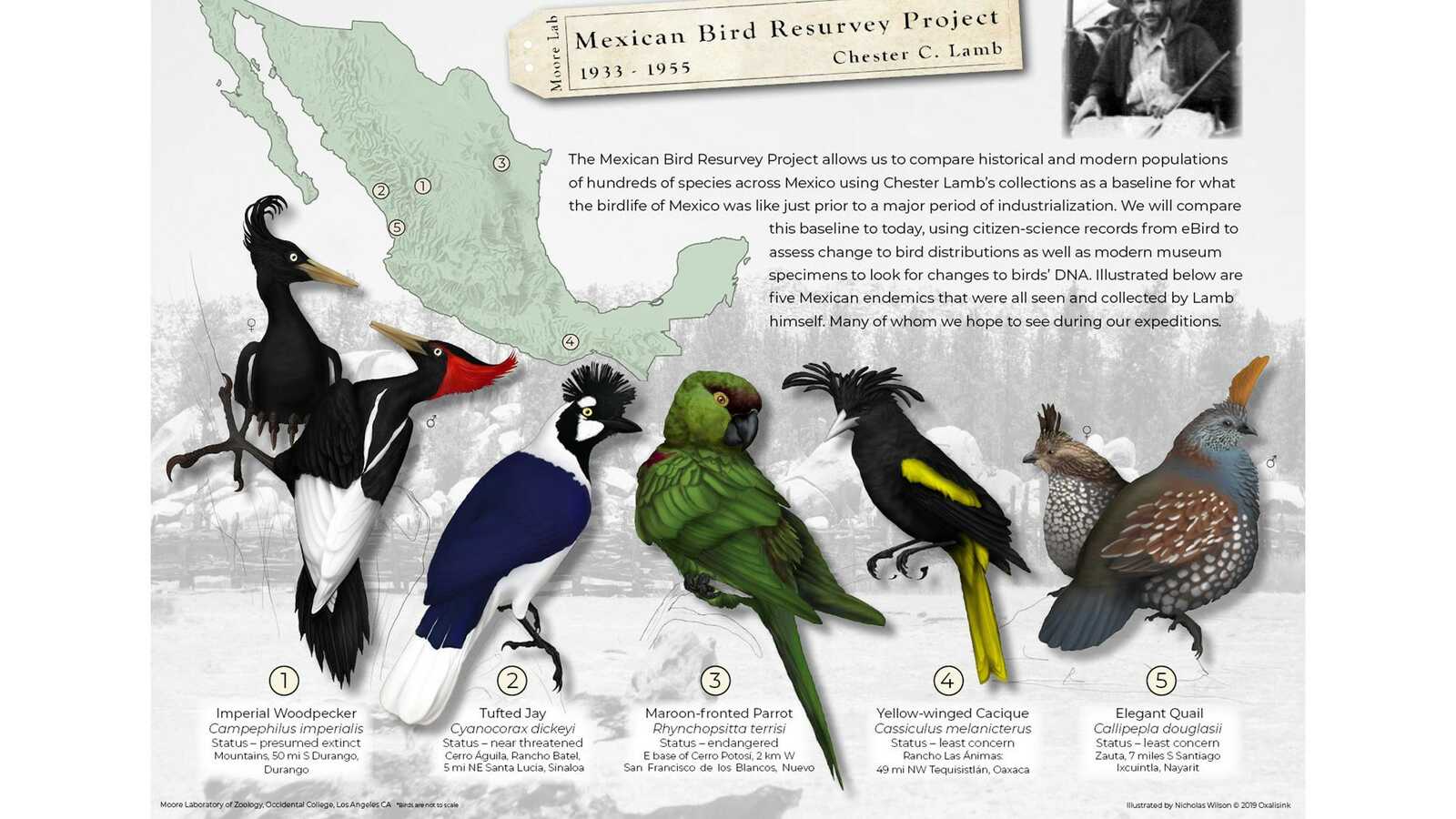 Mexican Bird Resurvey Project John McCormack, PhD Tue, Sep 14, 2021 7:00 PM
How can old natural history collections and modern eBird records combine to tell a story of change to a country's birdlife? In 1933, one of the most ambitious efforts ever to catalog a country's birdlife began when Robert T. Moore — a poet, mountain-climber, businessman, and ornithologist — set out to describe the birds of Mexico. From 1933 to 1955, he employed local Angeleno Chester C. Lamb to traverse Mexico collecting birds. By the time he was finished, Lamb had collected 40,000 birds for Moore from 300 localities blanketing the country.
Even in the 1950s, Lamb noticed that the landscape was changing. He often returned to old collecting sites, and his field notes record evidence of logging, dam construction, and new power plants. By the 1980s, the Mexican landscape was radically transformed. Meanwhile, Lamb's specimens represent a snapshot in time of Mexico's birdlife prior to major habitat changes.
The Moore Lab of Zoology at Occidental College has a 5-year project, funded by the National Science Foundation, to resurvey the birds of Mexico to see how the birds have changed over the last 100 years.
Join us as Dr. McCormack relates this fascinating scientific effort.
Here is a video of the webinar: