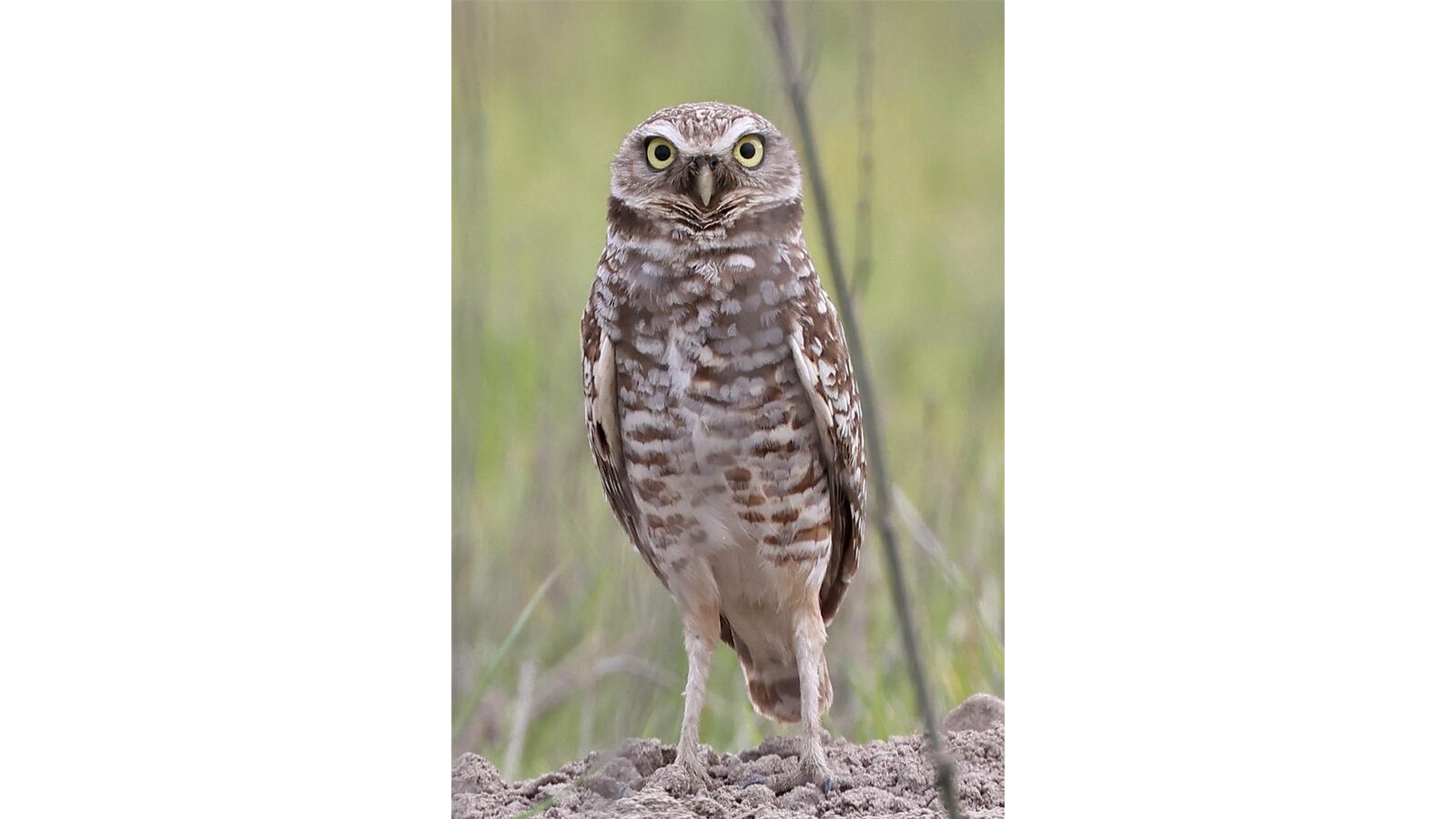 Conservation of Western Burrowing Owl in Southern California: across 10 years and 4 counties Sarah McCullogh Hennessy Tue, Jun 14, 2022 7:00 PM
Burrowing Owls are unmistakable. They are one of our smallest owls, weighing in at only 4–7 ounces and when standing tall can reach 9 inches in height. Burrowing Owls live in deserts, plains, and fields of Western North America. While they are still numerous, their numbers are declining, especially in coastal California.
Dr. Hennessy's presentation will include:
Results from an exciting translocation study that was recently published in the journal Animal Conservation.
A conservation success story from a collaborative effort to develop a species management plan in San Diego County.
A peek at as-yet unpublished population models that ask how large a managed population needs to be to reach stability.
Insights into the dynamics and challenges of regional habitat use by breeding and wintering owls.
Join us as Dr. Hennessy talks about a decade of experience with Burrowing Owls.
Here is the video of the webinar: