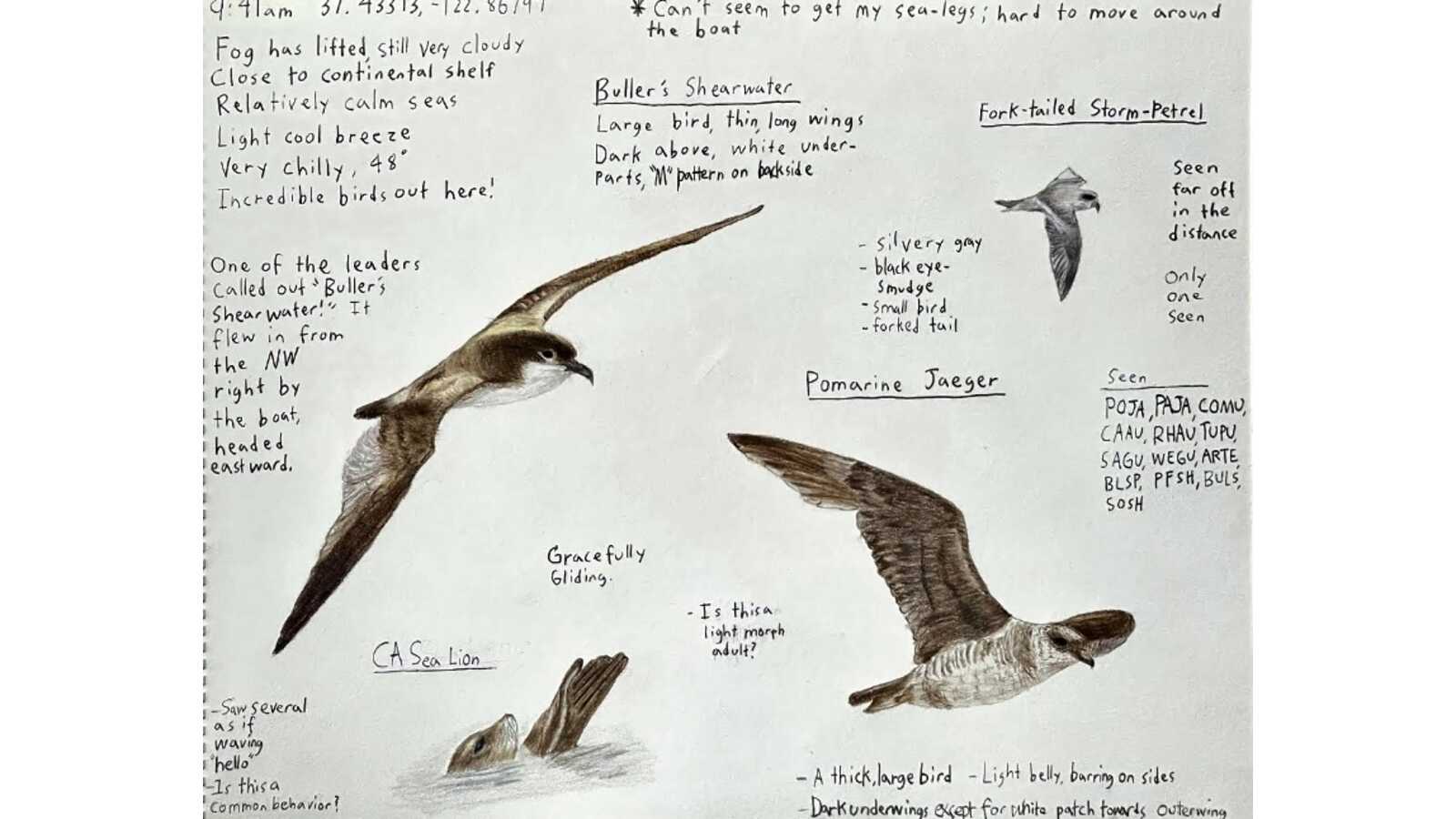 Field Journaling and Birds: How, Why, and Where to Start Alex Thu, Mar 30, 2023 7:00 PM
Have you ever looked at a field journal and thought, "Wow, I wish I could do that!" Although some field journals may look like a piece of art, you don't have to be an artist, scientist or even a seasoned birder to be a field journalist. Anyone can do it, and, in the process, you will discover so many wonderful things! Journaling will elevate your connection to birds and nature to a new level as you pay more attention to details, learn to focus, and enjoy yourself outdoors.
Join Alex as he guides us on field journaling birds with confidence and how to have fun in the process.