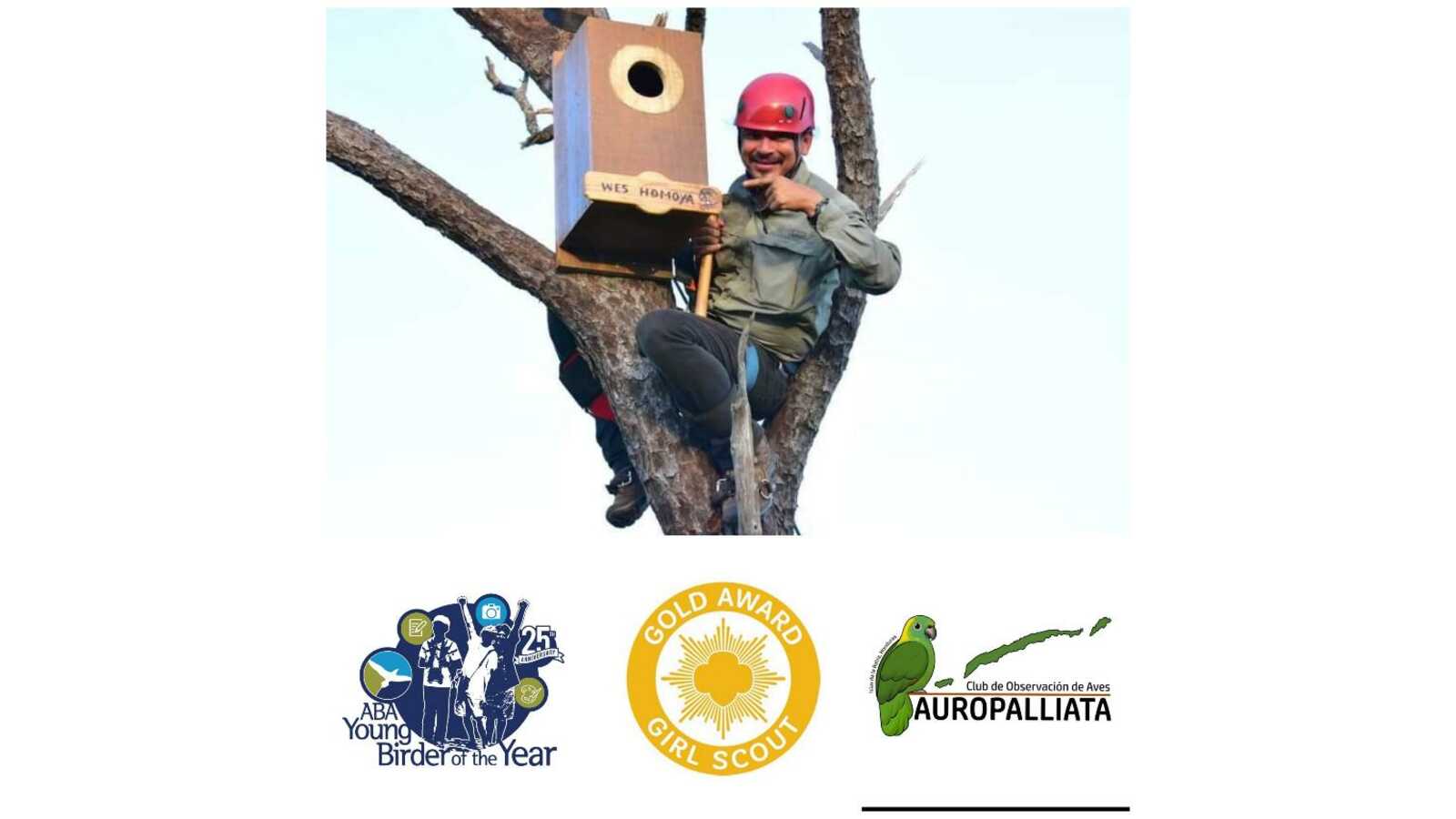 Bird Conservation in Honduras Lily Thu, Aug 11, 2022 7:00 PM
Please join us for an hour-long presentation as Lily describes her work on an international project to enhance appreciation of birds and the natural environment in Honduras!
In March 2021, Lily and her family visited Honduras and there they met Jorge Avila, the co-leader of Club de Observacion de Aves Auropalliata, a non-profit, fledgling birding and conservation organization on the island of Roatan. The Club wanted to create programs to encourage Roatan's youth to appreciate and protect their natural environment and Jorge was looking for opportunities to make it happen. Lily suggested they consider starting a student birding club. And that is how Lily, Jorge and the Club worked together to make their dream come true!
Please join us as Lily talks about her efforts and contributions to the Club de Observation de Aves Auropalliata and how she was able to weave her volunteer work into two important arenas: 1) The Conservation/Community module of the American Birding Association Young Birder of the Year Mentoring Program and 2) the Girl Scout Gold Award Project, the highest honor awarded in the Scouting program, the equivalent of the Eagle Scout Award! Lily's volunteer efforts have given the students and community of Roatan an opportunity to increase the appreciation and protection of their natural world.
You won't want to miss this presentation! It will be educational, inspirational, and fun!