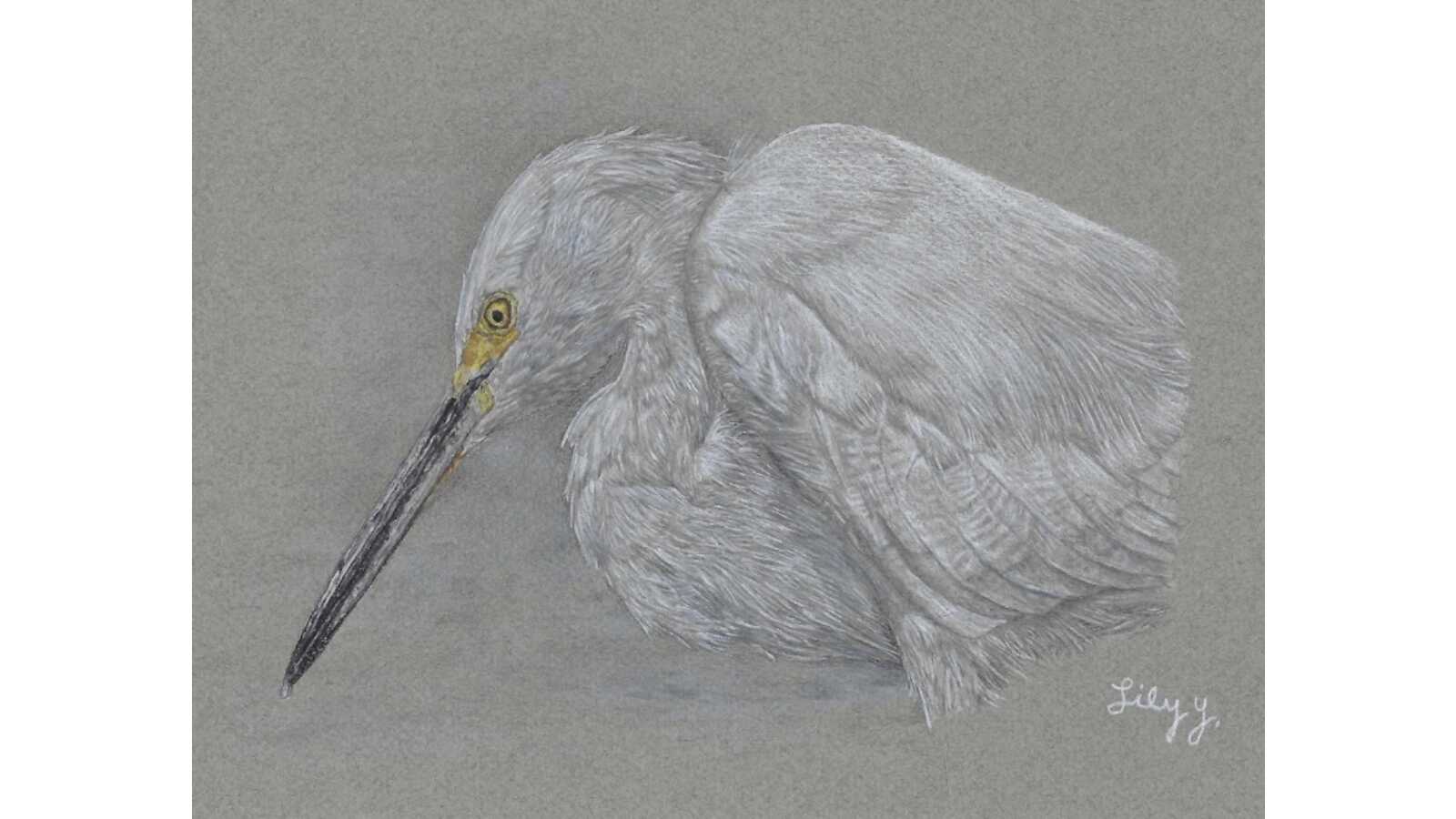 Field Sketching Lily Thu, Apr 20, 2023 7:00 PM
There are so many different types of birds so, of course, there are so many different types of bills! Bills differ in shape and size and those differences have been adapted for the bird's diet and foraging habits. When you think of bills, what types come to mind? Sharp, hooked bills of raptors, or long, spear-like bills of herons, or perhaps straight, curved, and conical bills of songbirds?
Drawing bills can be simple, complex, and even somewhere in between, but there are basic techniques you can apply—a foundation to build upon for each type of bill, so they can be swiftly achieved with some practice!
Join Lily as she expertly guides us through drawing a variety of bills from a variety of birds with easy tips and tricks! No experience necessary! All are welcome!