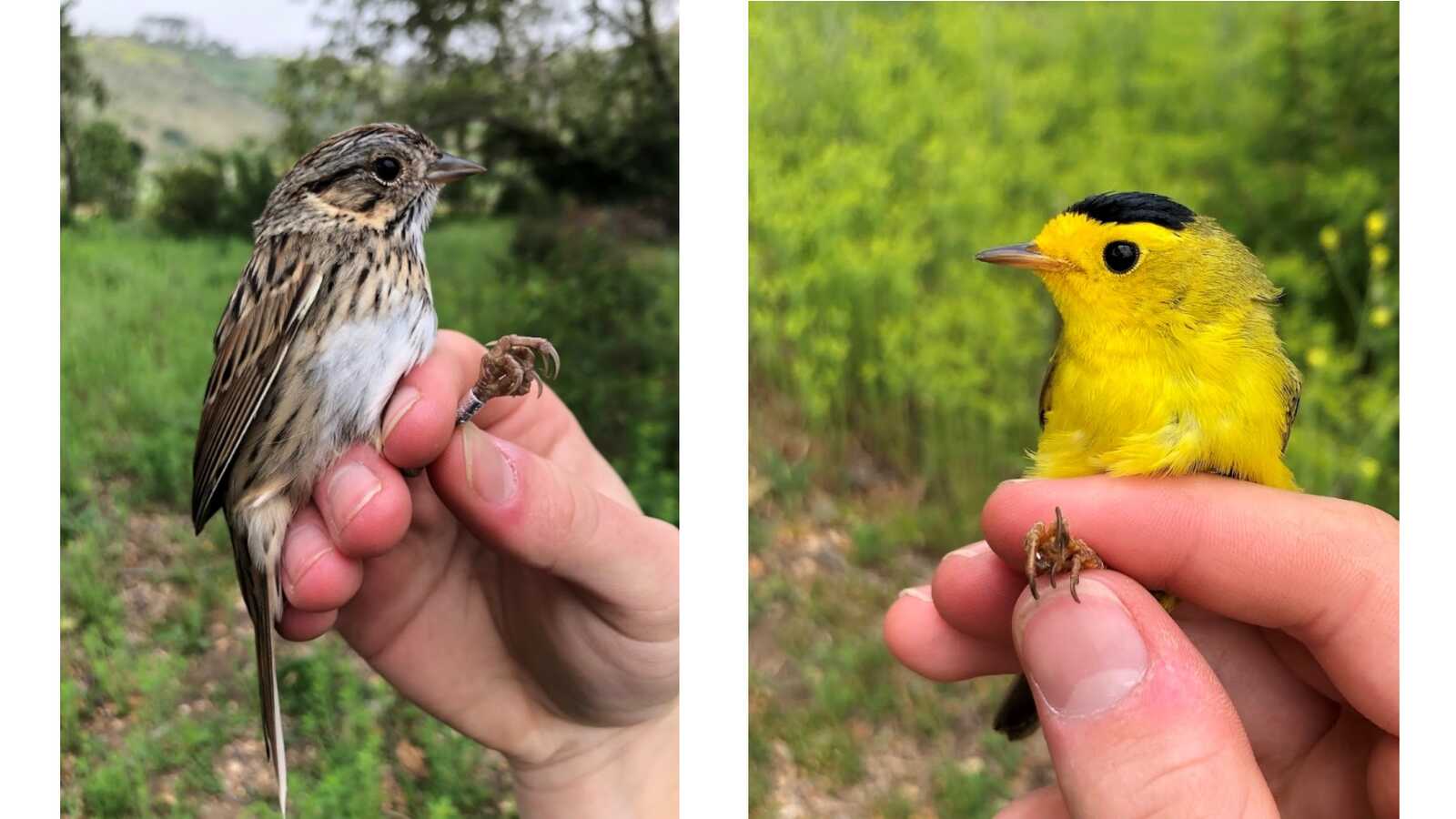 Bird Banding Aaron and Morgan Thu, May 26, 2022 7:00 PM
Bird banding at Zuma Canyon is a year-round effort that began in
Within this time, Zuma has experienced an ongoing drought and the Woolsey Fire (2018). How have these events impacted the bird life living there? Bird banding gives us a glimpse as to how birds show their resilience and recover, slowly.
Join Morgan and Aaron to learn about the species whose populations have taken dramatic tolls and how others have seemed to increase post-fire thanks to ecological succession. Learn about how bird banding went in 2021 and how it is going in 2022. Hear about some of our favorite memories from banding and cool bird species that have been encountered along the way!
This presentation is not just about bird banding, it's also about the conclusions we are able to make when bird banding allows us to uncover the data. You won't want to miss it!